Dr Michael Rossiter-Thornton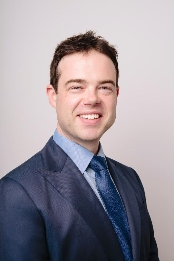 Dr Michael Rossiter-Thornton
BMedSc(Hons) MBBS(Hons) MS(Vasc) MMed(OphSci) FRANZCO
General Ophthalmology - Medical and Surgical
Dr Rossiter-Thornton is a comprehensive ophthalmologist with
expertise in the treatment of cataract, glaucoma, diabetic eye
disease, macular degeneration and eyelid conditions.
He is proficient in simple and complicated cataract surgery and MIGS procedures.
He studied medicine at Sydney University, graduating with Honours, and
subsequently attained two Masters degrees while acquiring extensive
surgical and ophthalmic training.
He completed his ophthalmology training under the auspices of Sydney Eye Hospital, and has worked in many of the hospitals in Sydney, in addition to rural and remote locations in Australia such as the Northern Territory.
At present, he also practices at Concord Repatriation General Hospital and
Campbelltown Hospital in Sydney, participates in aid programmes to
south east Asia, and is actively involved with the College of
Ophthalmologists.
When not working, he enjoys swimming, studying history and learning to play the violin.