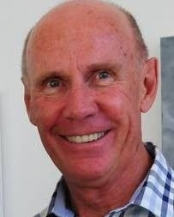 Dr Thomas J Atkins
MB BS (Syd) FACRRM FRANZCO
Clinical Lecturer in Ophthalmology, The University of Sydney, Rural Training Unit
Dr Tom Atkins is a consultant ophthalmologist with a long experience of general rural ophthalmology involving primary eye care and appropriate referrals to ophthalmic sub-specialists.

He was born in Cowra, NSW with primary schooling at Cowra Public School, then at boarding school in Sydney followed by his tertiary education in medicine at The University of Sydney, graduating in 1973.
Post-graduate intern duties were performed at Royal Newcastle Hospital with subsequent ophthalmic training at the Sydney Eye Hospital.
He has been a residential eye care provider at Dubbo for almost 30 years including 20 years of permanent Dubbo Base Hospital availability. He now only keeps an ophthalmic appointment at Dubbo Private Hospital, providing sub-specialty surgical assistance.
He holds an appointment to the Sydney Medical School as a Clinical Lecturer in the School of Rural Health, Discipline of Clinical Ophthalmology &; Eye Health at the Dubbo Campus.
His wide exposure to the unique conditions and concerns of rural people has allowed him to help busy colleagues to provide comprehensive ophthalmic care to the wider communities of Dubbo, Bathurst and Orange.