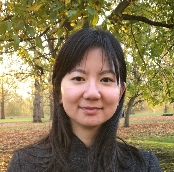 Dr Vicky Hsin Ju Lu
MBBS MPH FRANZCO
Vitreo-Retinal Surgery, Medical Retina, General Ophthalmology
Dr Lu is a vitreo-retinal surgeon with experience in multiple international health care settings. Her areas of expertise include treatment of surgical and medical retinal conditions.
Dr Lu studied medicine at the University of New South Wales. She obtained her specialist ophthalmology training through Sydney Eye Hospital Network and is a fellow of the Royal Australian and New Zealand College of Ophthalmologists (RANZCO).
Dr Lu completed three international fellowships in surgical and medical retina (Singapore, United Kingdom), including the world-renowned Moorfields Eye Hospital in London. She was then invited to work as a vitreoretinal specialist in the National Health Service where she provided care to patients with acute and long term vitreo-retinal and comprehensive ophthalmic conditions, including retinal detachment, diabetic eye and macular disease.
Dr Lu was appointed associate clinical lecturer of the University of Sydney in 2014 and is actively involved in research in collaboration with international centres and has several publications in peer-reviewed journals. She is dedicated to teaching registrars, optometrists, GPs and primary care stakeholders.
Dr Lu has a Masters of Public Health from University of Sydney and remains committed to international collaboration with colleagues in India, Singapore, USA and the UK.
Dr Lu is fluent in English, Mandarin and Hokkien.