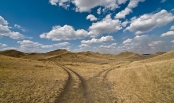 Specialist Eye Centre prides itself not only on the expertise of its surgeons, but the friendly, attentive care we provide. We can provide you with a Premium Vision Correction solution that is tailored to your eyes and your needs.
We have state-of-the-art diagnostic equipment for planning your surgery to ensure we achieve the best possible results.
By choosing Specialist Eye Centre you will have the convenience of pre-assessment and all your post-operative care close to home, whilst having the peace of mind that your surgery is performed in a fully accredited Sydney- based Laser Suite, with access to the safest Lasik technique - Blade-free Lasik with Intralase technology.
The decision to have eye surgery depends on finding people you can trust. You need to feel assured that they are properly qualified and adequately experienced. Moreover, you hope to find people who will be highly communicative and totally honest.
We aspire to these ideals.